About V8 Capital
We invest in technology enterprise businesses
As a firm, we are focused on achieving enterprise automation on the African continent. We believe the transformative power of technology is key to accelerating business growth across all major industry verticals.
We invest in highly driven and ambitious entrepreneurs who can harness the power of technology to create more effective and efficient ways for businesses to deliver goods and services to a vibrant young African population. Being able to scale their vision and dream is key to creating a better future for all Africans living in Africa.
V8 Capital Partners was set up in 2017 with its maiden investment in V8 Valley, a 50-man co-working space at the heart of Lekki, Lagos which houses a vibrant young population.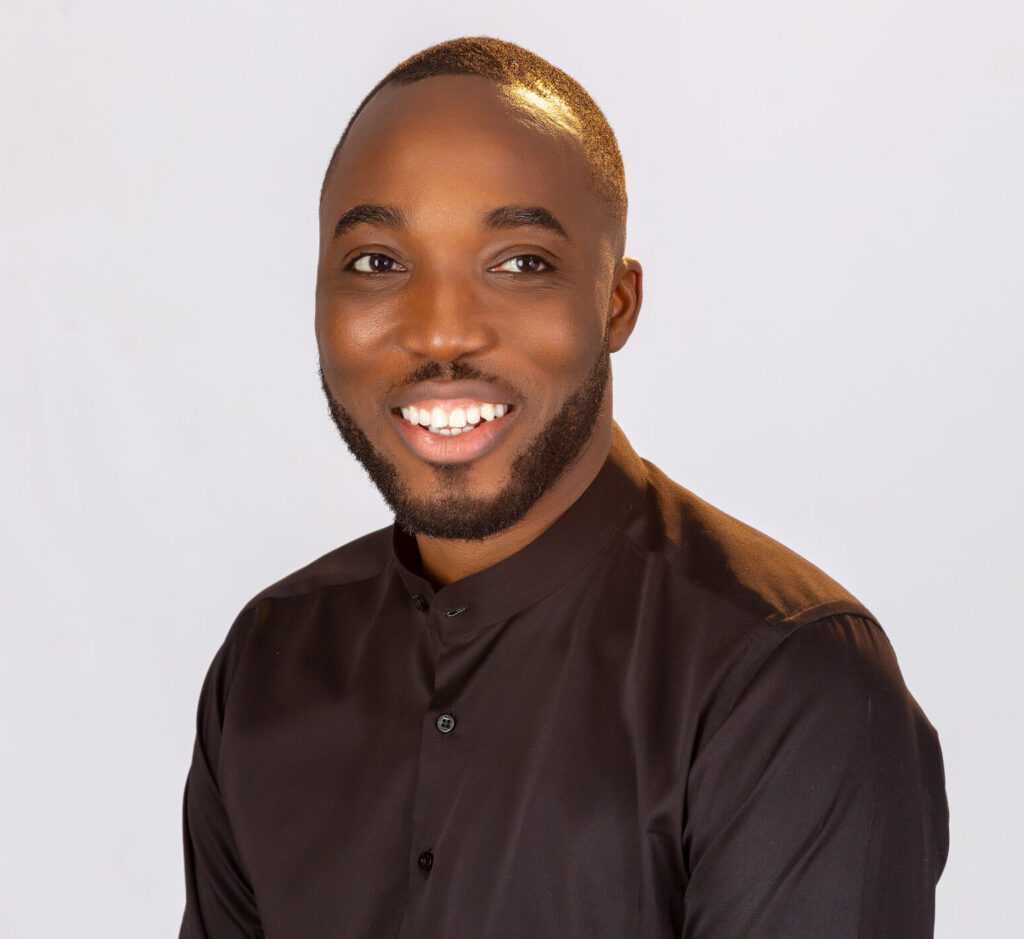 Tobi Oke
MEng, MBA
Managing Partner
IC Member | VCP Growth | Growth Labs
Tobi is the Founding Partner at V8 Capital Partners, before founding the firm he was the Head of Intel Capital Africa and has been investing and partnering with investors and global corporates for close to two decades.
Tobi worked as a Director for Standard Chartered Bank Private Equity in Lagos and as an investment professional with HSBC Principal Investments London covering the African continent. He worked as a consultant in Booz & Company's technology practice, advising companies in Europe on transformational technology projects. He was also a founding member of the software engineering team at Motorola delivering first-generation telematics products across the globe.
Tobi holds a Master of Engineering Degree in Information Systems Engineering from Imperial College, London and an MBA from the London Business School. He currently sits on the board of directors for AppZone Limited, Marketforce, VerifyMe, Bambooks, iConcepts Limited and V8 Valley.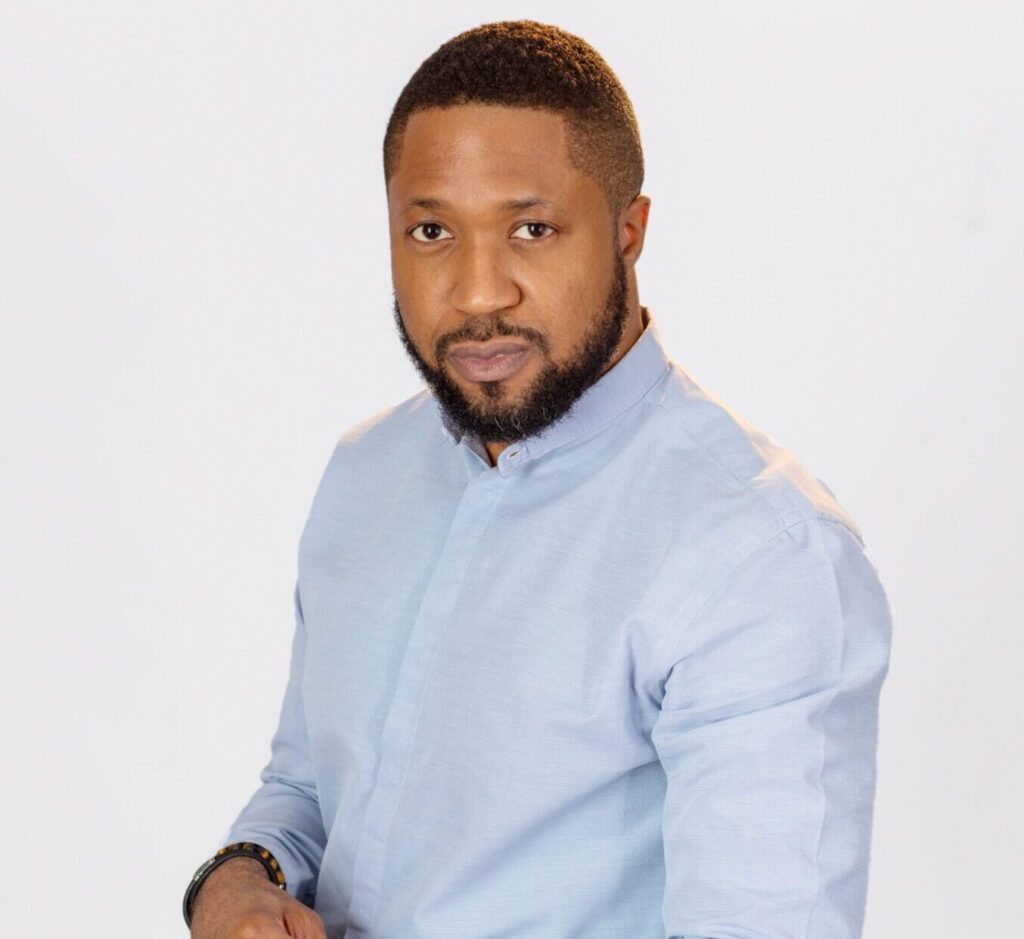 Ugo Okoye
BEng
Partner
Growth Labs
Ugo Okoye is a Partner at V8 Capital Partners and a member of our Investment Committee. He is the founder and CEO of iConcepts, a leading VAS & telecoms service provider with mobile operator connections across Africa delivering digital media content and communication services for global brands such as CNN, Sky Sports, Forbes, CocaCola, Cadbury & Nigerian Breweries. IConcepts launched the first mobile subscription service in Nigeria allowing subscribers to access content such as CNN breaking news, Sky Sports alerts, ChannelsTV alerts, stock quotes, lifestyle tips & more on mobile.
In 2018, Ugo founded Bambooks.io, Africa's first digital library subscription service allowing corporates, educational institutions and individuals access African authored content. Ugo is a founding member of WASPAN (Wireless Application Service Providers of Nigeria) and a Director at Youtopiabeauty.com, a leading ecommerce retailer with global customers. He currently sits on the board of directors for Bambooks, V8 Valley and V8 Growthlabs.
He obtained his Bachelor's Degree in Materials Science & Engineering from Imperial College London and is an alumnus of the London Business School.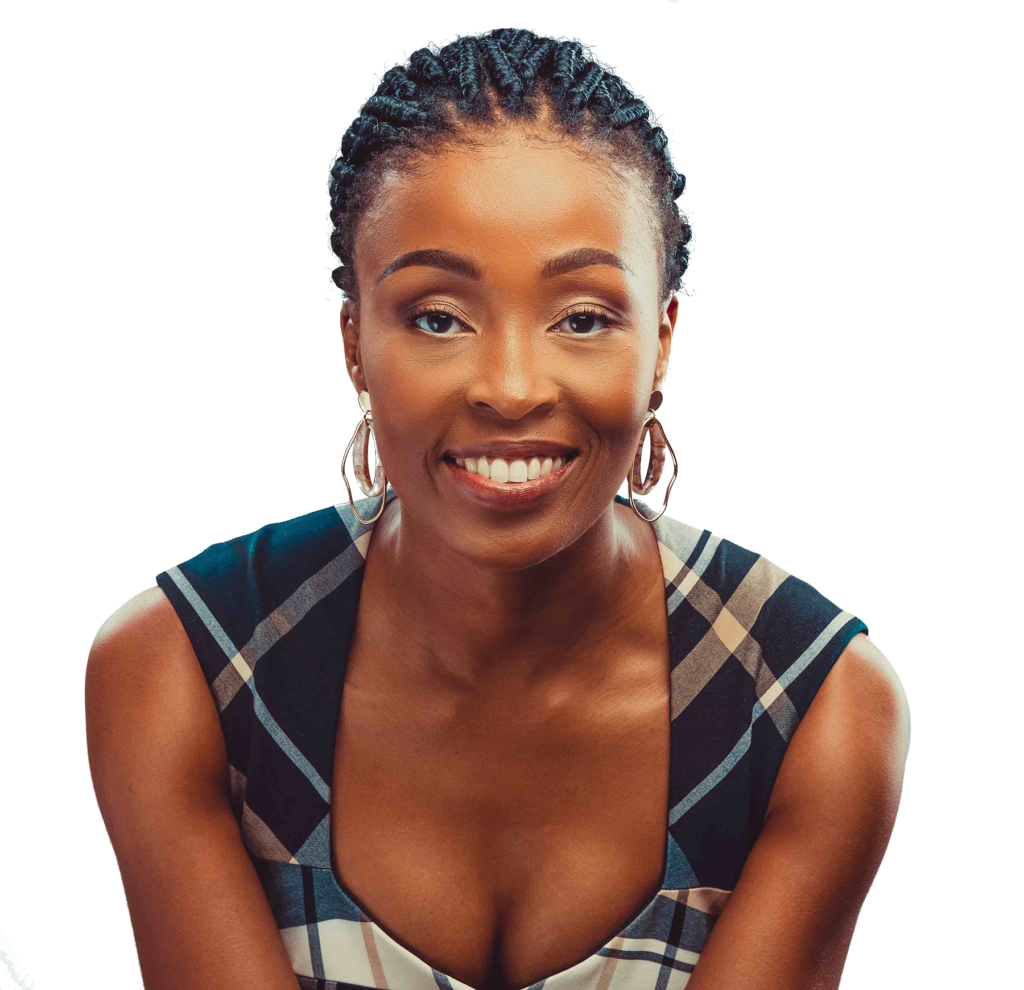 Rapelang Rabana
BSc, MSc
Venture Partner
VCP Growth | Development Impact
Rapelang is a Venture Partner at V8 Capital Partners. She is an internationally renowned technology entrepreneur who has amassed 15 years' experience building innovative technologies from her first startup, straight out of university, Yeigo, to founding Rekindle Learning today. She is the Chairperson for Rekindle Learning, a learning-tech company combining proven learning principles and techniques to improve learning outcomes.
She featured on the cover of Forbes Africa magazine before the age of 30, was selected as a FastCompany Maverick, named Entrepreneur for the World by the World Entrepreneurship Forum and selected as a Young Global Leader by the World Economic Forum.
She graduated with honors from the University of Cape Town with a Bachelor's Degree in Business Science and a specialty in Computer Science. She also holds a Master's Degree in Property Studies.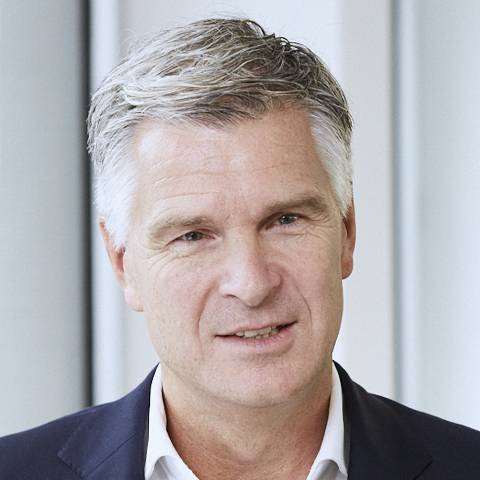 Andreas Rueter
DIPL.-ING
Board Advisor
IC Member | VCP Growth
Andreas is a Board Advisor and IC Member at V8 Capital Partners. He is currently the Managing Director and Germany Country Head for AlixPartners, helping companies grow and transform their business. He has over 25 years of experience working as a management consultant and an investor mainly in the technology space.
He was a Partner at Booz& Company where he headed the European IT practice and was a member of the European Board. He was also a consultant at Accenture and a Partner at Grazia Equity where he served as an investor and a board member in technology companies.
Andreas studied Mechanical Engineering at the Technical University, Munich and he is also the Author of IT Governance in der Praxis and various publications on Technology start-ups.
Omawumi is a non executive board adviser and sits on V8 Capital Partners Investment Committee. She is a sustainability professional with over 20 years' multi-sector experience in shaping, guiding and directing environmental, social and safety risk management in Africa. She pioneered the Environmental and Social Risk Management functions for the Africa Finance Corporation (AFC) and African Capital Alliance (ACA), helping to embed sustainability considerations into core finance processes.
She was the founder and Managing Consultant of HSE Technologies Ltd and Unit Head for Philips Consulting's Safety and Environment Management Unit. Omawumi holds a Bachelors in Pharmacology from the University of Lagos and a Master's Degree in Environmental Technology, from Imperial College, London, graduating with a distinction.
She is also a keen researcher and holds a PhD in Environmental Management from the University of Salford, Manchester. An avid writer and speaker on sustainability issues, she has contributed to content for local and international media and conferences and has authored several published titles on safety, environment and social themes.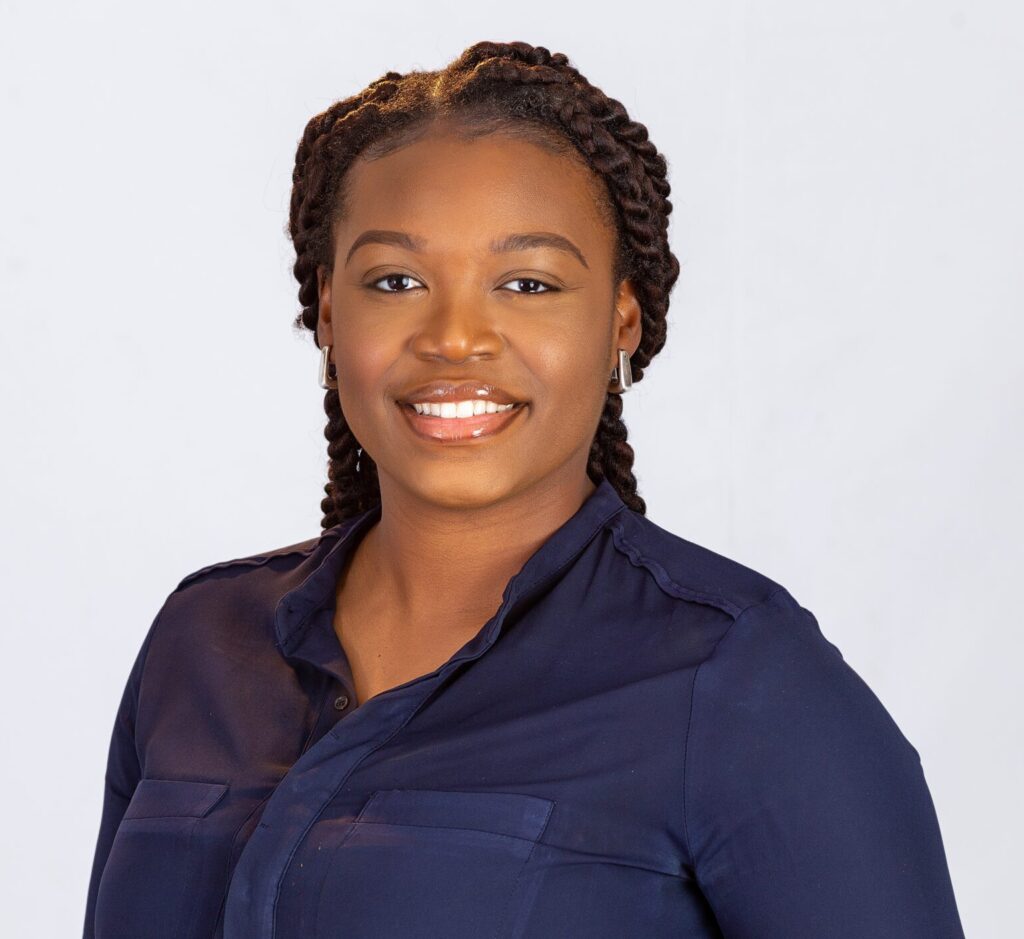 Oluseyi Oyewole
MEng
Venture Partner
VCP Growth | Growth Labs
Oluseyi serves as a Principal at V8 Capital Partners. An experienced corporate development professional, she started her career in Investment Banking Technology at Goldman Sachs before later moving into the firm's Asset Management division to focus on its technology process governance efforts. As an Energy Advisor at Argentil Capital Partners, she executed a number of M&A and structured funding projects in the Nigerian Energy space before leaving to develop and deploy infrastructure assets across Nigeria.
She is a Non-Executive Director and founding member of The Cece Yara Foundation, a child-centered NGO focused on preventing child sexual abuse in Nigeria and dedicated to providing survivors with free access to care. She currently serves as a board advisor for V8 Growthlabs and V8 Valley. She holds an MEng Degree in Computer Engineering from Imperial College London, an Associateship of the City & Guilds of London Institute and is an alumnus of the Harvard Business School.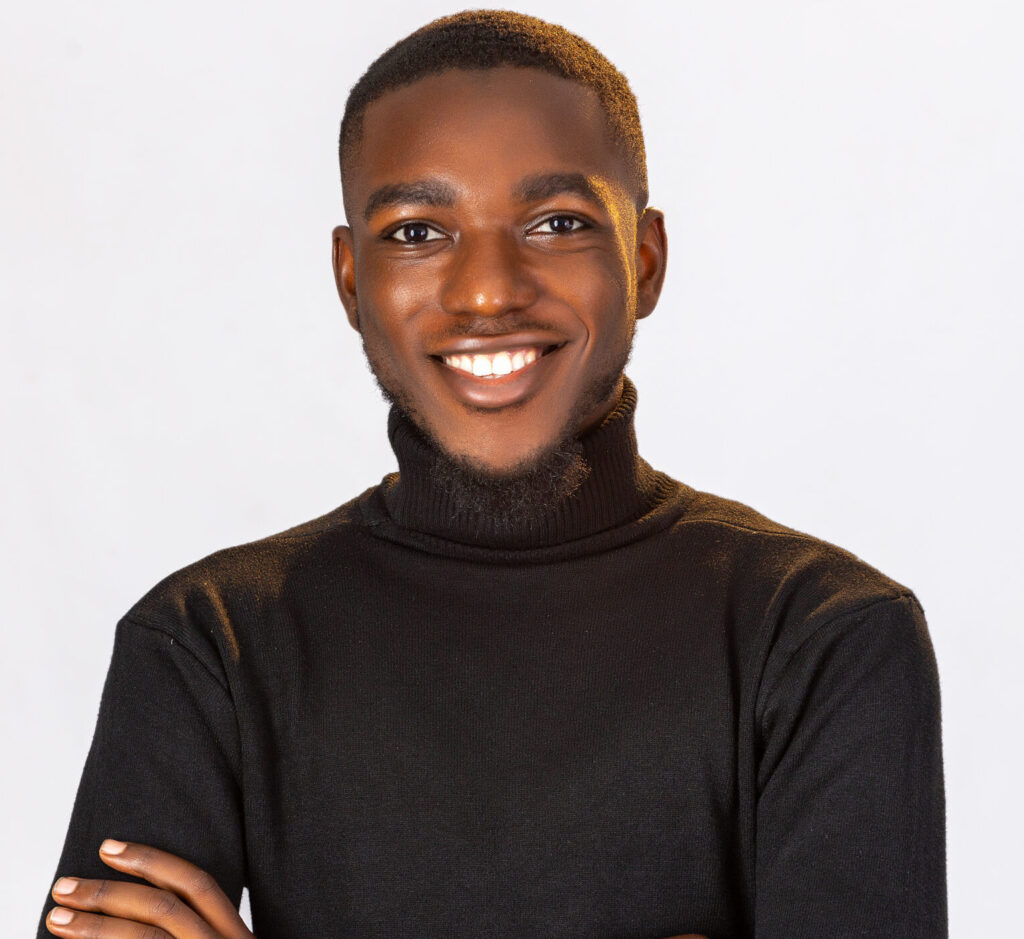 Olasunkanmi Olabamiji
BSc
Investment Proffesional
VCP Growth | Growth Labs | Development Impact
Olasunkanmi is an Investment Proffesional at V8 Capital Partners. He is an experienced professional having evaluated and raised capital for a number of companies across multiple sectors in Nigeria. He has also worked at PwC in the Corporate Finance Division, and at ECOWAS Bank for Development and Investment (EBID-BIDC) as a Private Sector Financial Analyst.
Olasunkanmi is also an SEO Alumus, a program that selects the most talented and motivated university students in Africa to receive a world-class training. He graduated with Honours from the University of Lagos, Nigeria studying Industrial Mathematics with a minor in Computer Science.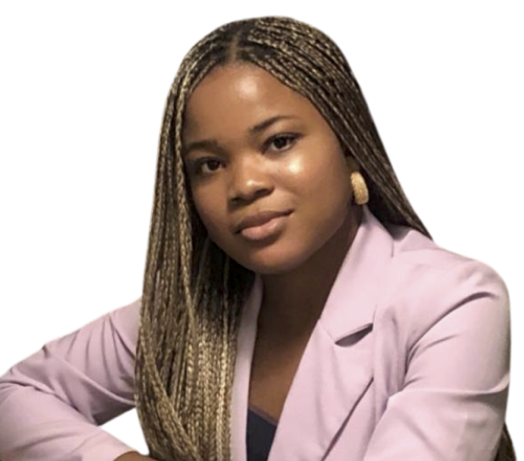 Chinelo Nnaobi
MSc.
Investment Proffesional
VCP Growth | Growth Labs
Chinelo is an Investment Professional at V8 Capital Partners. She manages the V8 Growth Labs program which has invested in several early-stage companies through its accelerator program and directly. Before joining V8 Capital, Chinelo worked as a programs manager for the Performing Arts School of Nigeria.
Chinelo is very active in driving social change and has accumulated significant experience across several areas from sexual reproductive health rights to environmental sustainability. She graduated with Honours from Covenant University studying Industrial Chemistry and has a Master's Degree from the University of Lagos in Environmental Management.
There is no passion to be found playing small – in settling for a life that is less than the one you are capable of living.